After studying marketing and international trade, I became a salesperson throughout France. I live like many, in stress without really realizing it, to lead everything at the same time, work and family life.
In 2016 I arrived in Reunion with my family with a life project, to be more attentive to what drives me. "Chance" literally invites REIKI into my life and every year I train to different degrees.
Then I realized that I was living in automatic mode and that I felt more and more cramped in my life. I then experienced a difficult but necessary separation.
During 2019, I read a lot, refocused on myself and discovered meditation. I very often worked on myself with my Reiki Master.
That same year I discovered the power of the mind with the Creative Vision Board and a dream come true, I wrote my first book
The Magic of Believing in Yourself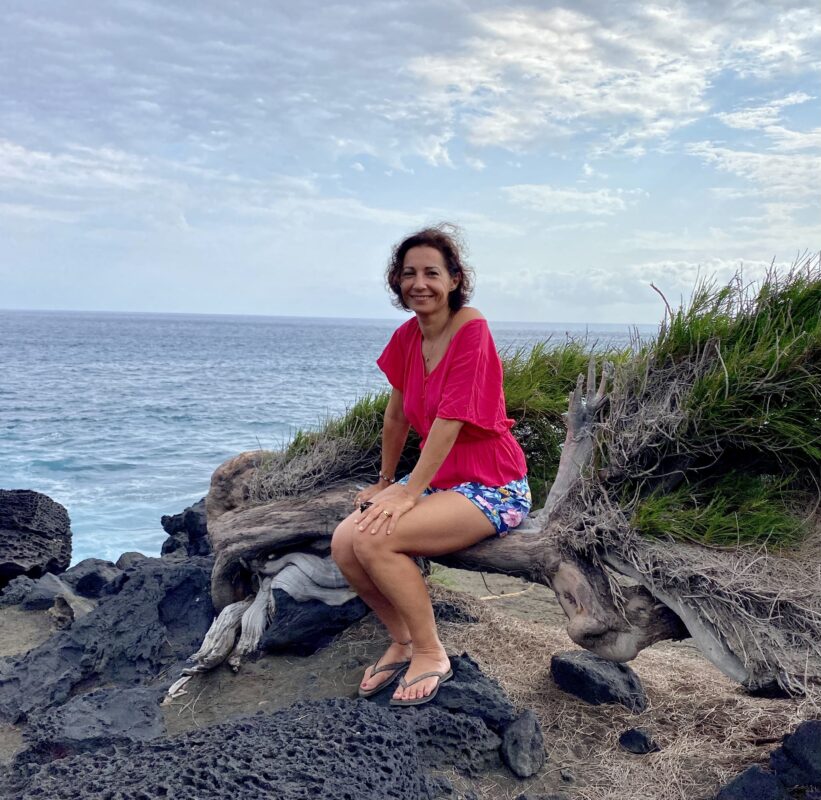 Now a Reiki Master, I still live in Reunion. It was another dream for me, to live on an island, in the sun and in the middle of breathtaking landscapes…
I am the typical example that one can realize oneself through a wonderful life even when one has lost everything. We can recover from all situations if we decide to change our life. One example among others that our dreams are there to be realized. Our little voice, our soul, knows how to guide us, we just have to learn to listen to it…
I know that the universe guides us if we want to rely on it.
Virginia